By Hayes Hunt, Thomas G. Wilkinson  & Thomas M. O'Rourke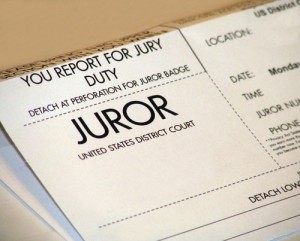 On the eve of a criminal trial, you decide to Google the names of a few prospective jurors.   One appears to have been suspended from the practice of law due to a criminal conviction.  The next day at voir dire, however, the potential juror states that her highest level of education is a B.A. in English literature, thereby quelling your concerns that she may be a suspended attorney.  During trial, the juror submits a note to the judge, asking for an instruction on "respondeat superior" and raising questions about "vicarious liability."  None of these legal terms were ever mentioned by a lawyer or the presiding judge.  What do you do now? 
This exact scenario presented itself in United States v. Daugerdas, a tax evasion case in which David Parse, a non-lawyer, was charged with conspiring with former Jenkens & Gilchrist PC attorneys in a $7 billion tax fraud scheme.  The government tried its case against Parse and his four co-defendants together.  After the juror's note was circulated, Parse's attorneys recognized the red flag and performed additional Internet research, which revealed that the juror's address information matched the address on the attorney's Suspension Order.  Still, they did not disclose the connection to the Court, uncertain whether the juror had lied during voir dire.
The jury ultimately convicted four of the five defendants, including Parse, of conspiracy and fraud, but acquitted Parse of four of the six counts against him.  United States District Judge William H. Pauley III sentenced Parse to 42 months imprisonment, noting that although he "wasn't a mastermind," he made the tax scheme possible.