By Thoma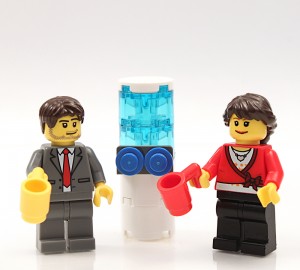 s G. Wilkinson, Jr. and Alexa L. Sebia
Last month, a Pennsylvania federal judge rejected a company's claim to attorney-client privilege as an obstacle to pursuit of a sex discrimination suit brought by a lawyer and former employee.[1]  The court ruled that despite her legal background, the employee was hired as a risk management insurance professional and not as in-house counsel.  While acting in a business capacity, the court held, no privilege applied to the employee's communications.
This case illustrates the sometimes blurry line between the roles of insurance claims handler and legal professional and gives cause for concern to companies that have attorneys leading their internal risk-management departments.     
In May 2014, Carolyn Casey sued her former employer, UniTek Global Services, Inc. ("UniTek"), for violations of Title VII and the Equal Pay Act after she was terminated for lodging complaints about sexual harassment and unequal pay.  Casey had been hired in 2011 as UnitTek's Director of Risk Management and thereafter promoted to Vice President of Safety and Risk.  In response to the complaint, the telecommunications services company filed a motion for protective order, claiming that because Casey was an attorney, she was prohibited from relying on confidential attorney-client communications in her suit.  UniTek emphasized that Casey managed litigation of insurable claims, received court notices, retained and communicated with outside counsel, granted settlement authority, and issued discovery responses as part of her employment.  UniTek also highlighted that Casey attended quarterly litigation update meetings where she received confidential communications from outside counsel regarding the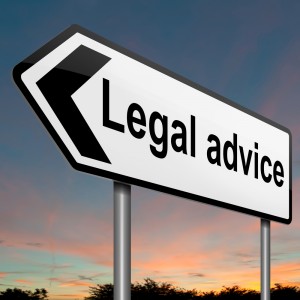 status of employment-based claims.  As such, UniTek argued, internal communications involving Casey were privileged and could not be employed as part of a claim adverse to the company.
Eastern District Judge Lawrence F. Stengel disagreed, holding that the management of insured claims in litigation does not itself establish an attorney-client relationship.  According to Judge Stengel, there was no evidence that UniTek sought Casey's legal advice.[2]  Rather, as the Director of Risk Management, Casey's responsibilities were separate from and not reportable to the corporation's general counsel. 
The court further emphasized that while Casey's duties were "quasi-legal," her position "did not require legal knowledge, much less a juris doctor."  In fact, it highlighted that UniTek has since filled the job opening with two non-attorneys.  In this way, the court reasoned, Casey acted as a client to outside counsel rather than as UniTek's attorney. 
The district court also rejected UniTek's assertion that Casey should be precluded from revealing information relating to representation of a client under Rule of Professional Conduct 1.6 governing confidentiality, concluding that the rule was inapposite because it "only applies to information that an in-house attorney learned in her capacity as legal advisor."
The court further noted that UniTek failed to identify any specific communication made to Casey in her capacity as a lawyer.  Rather, the court suggested that there were "any number of ways that Casey could have learned about the incidents" giving rise to the underlying sex discrimination claims and even hypothesized that the "scandalous nature of the incidents" were likely "the subject of much office gossip."  Even if the privilege did apply, Judge Stengel explained, it would protect only the communications themselves and not the underlying facts or incidents.[3]  The court in its ruling also rejected UniTek's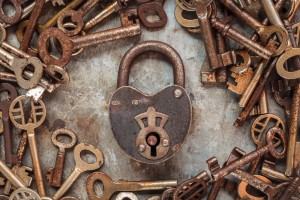 motions for a protective order and to quash a subpoena relying on the attorney-client privilege.
Finally, the court concluded that UniTek's invocation of the privilege to prevent discovery and "offensive use of attorney-client communications" constituted a waiver of the privilege.  UniTek challenged this and other aspects of the ruling in a motion for reconsideration, which was denied.
Viewed from the standpoint of an employment case, the UniTek decision is consistent with the national trend toward allowing in-house lawyers access to discovery that may assist their claim, notwithstanding privilege concerns.  The case also illustrates the difficulty in raising privilege to preclude access to communications involving insurance claims professionals who are also lawyers, but primarily serve in risk management roles outside the office of general counsel.  This distinction can be further complicated by the dual role of in-house lawyers as legal advisors and business advisors.  Under this ruling, to invoke attorney-client privilege, a client must clearly demonstrate that communications involving a lawyer are made for the "express purpose of securing legal and not business advice."[4]  Therefore, corporations employing attorneys as risk-management consultants or other insurance claims professionals should be particularly mindful of the limited application of the attorney-client privilege.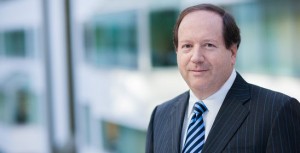 Thomas G. Wilkinson, Jr. is a member of the firm and resident in the Philadelphia office. He is a member of the firm's Commercial Litigation Group and heads the firm's alternative dispute resolution practice. He concentrates his practice in business litigation, business torts, complex insurance coverage and professional responsibility matters.  He also has substantial experience in appellate litigation and in advising lawyers and law firms on risk management and professional liability matters.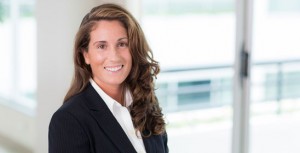 Alexa Sebia joined Cozen O'Connor's Litigation Department in Philadelphia in 2014.
Alexa received her J.D., cum laude, from Villanova University School of Law and her Bachelor of Arts in government from Georgetown University. While at Villanova, Alexa was an associate editor for the Moorad Sports Law Journal.
---