By Hayes Hunt, Thomas G. Wilkinson  & Thomas M. O'Rourke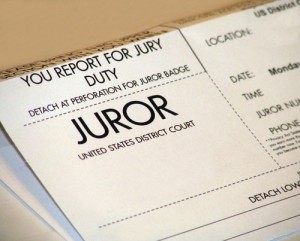 On the eve of a criminal trial, you decide to Google the names of a few prospective jurors.   One appears to have been suspended from the practice of law due to a criminal conviction.  The next day at voir dire, however, the potential juror states that her highest level of education is a B.A. in English literature, thereby quelling your concerns that she may be a suspended attorney.  During trial, the juror submits a note to the judge, asking for an instruction on "respondeat superior" and raising questions about "vicarious liability."  None of these legal terms were ever mentioned by a lawyer or the presiding judge.  What do you do now? 
This exact scenario presented itself in United States v. Daugerdas, a tax evasion case in which David Parse, a non-lawyer, was charged with conspiring with former Jenkens & Gilchrist PC attorneys in a $7 billion tax fraud scheme.  The government tried its case against Parse and his four co-defendants together.  After the juror's note was circulated, Parse's attorneys recognized the red flag and performed additional Internet research, which revealed that the juror's address information matched the address on the attorney's Suspension Order.  Still, they did not disclose the connection to the Court, uncertain whether the juror had lied during voir dire.
The jury ultimately convicted four of the five defendants, including Parse, of conspiracy and fraud, but acquitted Parse of four of the six counts against him.  United States District Judge William H. Pauley III sentenced Parse to 42 months imprisonment, noting that although he "wasn't a mastermind," he made the tax scheme possible. 
After trial, the juror sent a letter to the government attorneys who tried the case complimenting them on an "outstanding job."  The government waited nearly a month to disclose the letter to the Court and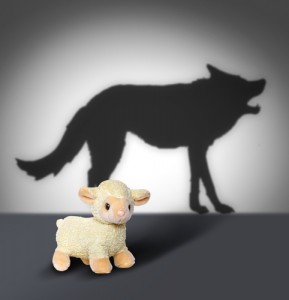 opposing counsel.  When it did, Parse's attorneys performed more extensive research, which uncovered that the juror had offered a litany of lies at voir dire and failed to disclose an extensive criminal record and her suspension from the practice of law.  Several defendants moved for a new trial based on juror misconduct, including Parse.  The Court granted the motion as to all defendants, except Parse, holding that his attorneys knew or should have known of the juror misconduct at issue and thereby waived Parse's right to challenge the partiality of the jury by failing to bring it to the Court's attention.  Judge Pauley reasoned that, instead of raising the issue, counsel "gambled" with the existing jury and lost.
Last week, a panel of the Second Circuit Court of Appeals heard Parse's appeal and appeared to be appalled by the juror's behavior.  Judge Chester Straub stated that it was the "most egregious a prejudiced-juror situation" he had ever come across, noting that the juror "knowingly committed a fraud on the court[.]"  Both Judge Straub and Judge Richard Wesley also recognized that Parse, himself, had no idea about the juror misconduct until after a verdict was rendered.
Although the Second Circuit may be poised to grant Parse a new trial, this case serves as a stern warning for trial attorneys.  Any issue of potential juror misconduct should be immediately disclosed to the court, even if the source of concern is the result of an Internet search.  Moreover, if any question of juror misconduct arises, counsel should diligently pursue any additional information available to ensure that there is no reason for concern. 
Aside from juror background information, counsel should also be prepared to disclose any problematic social media activity by a juror during trial.  Indeed, as noted by the Third Circuit in United States v. Fumo: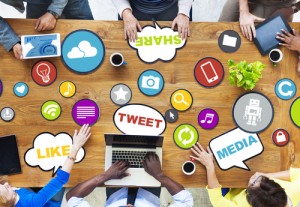 Not unlike a juror who speaks with friends or family members about a trial before the verdict is returned, a juror who comments about a case on the internet or social media may engender responses that include extraneous information about the case, or attempts to exercise persuasion and influence. If anything, the risk of such prejudicial communication may be greater when a juror comments on a blog or social media website than when she has a discussion about the case in person, given that the universe of individuals who are able to see and respond to a comment on Facebook or a blog is significantly larger.
655 F.3d 288, 305 (3d Cir. 2011).  If counsel becomes aware that a juror has posted case-specific information on Facebook or on Twitter, for example, it should be disclosed to the court, so that any potential prejudice can be cabined immediately.  As officers of the court, lawyers have a special obligation to protect a court against misconduct that undermines the integrity of the adjudicative process.  See  Pa. R. of Prof'l Conduct 3.3, cmt. 12 ("Lawyers have a special obligation to protect a tribunal against criminal or fraudulent conduct that undermines the integrity of the adjudicative process . . . .")  Many forms of improper influence upon a tribunal are prohibited by criminal law.   Others are specificed in the ABA Model Code of Judicial Conduct, with which an advocate should be familiar.  A lawyer is required to avoid contributing to a violation of such provisions.")
Simply put, if you see something, say something.  If you decide to look the other way, your client could pay a significant price.