By Hayes Hunt and Arthur Fritzinger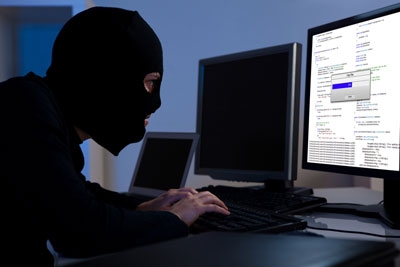 In September 2009, when the FBI had arrested Sergey Aleynikov for allegedly stealing proprietary trading codes from Goldman Sachs, the financial powerhouse probably did not expect, as a purported victim, to pay him to defend against the criminal charges. However, last month a New Jersey federal judge held that Aleynikov, a programmer at a Goldman subsidiary for less than two years, could be considered an officer by virtue of his vice president title and that the company's bylaws required it to advance his attorney fees. The ongoing dispute over the costs of Aleynikov's defense against federal and state charges arising from his alleged theft demonstrates the importance of careful drafting of the advancement and indemnification provisions of corporate bylaws.
The central dispute regarding Aleynikov's entitlement to advancement was whether he was an officer under Goldman's bylaws. The majority of his programming work involved Goldman's "high-frequency trading," a growing investment strategy that uses algorithms to rapidly trade securities at low profit margins. After two years at Goldman, Aleynikov accepted a position with another high-frequency trader, Teza Technologies LLC. On his last day, Aleynikov allegedly stole approximately 500,000 lines of source code from Goldman's system. Aleynikov was convicted on federal charges in December 2010 and sentenced to 97 months in prison. However, he was released from custody when the U.S. Court of Appeals for the Second Circuit overturned his conviction in a ruling that substantially limited the application of the National Stolen Property Act and the Economic Espionage Act. Aleynikov is presently facing state criminal charges in New York for unlawful use of secret scientific material and duplication of computer-related material.
In ruling that Aleynikov was entitled to advancement of legal fees to defend the state charges against him, the district court began with the text of Goldman's bylaws, which provided for advancement of fees to "officers" of the company. Unfortunately, the bylaws defined "officer" as "any officer"—a definition the court described as "circular and unhelpful." The court noted that in the absence of a clear definition, provisions of a corporation's bylaws must be interpreted against the drafting party. It further observed that the title of vice president normally is given only to officers in the corporate context, and that Goldman had advanced legal fees to certain vice presidents in the past.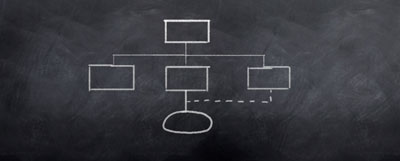 The court also relied upon the liberal policy in favor of advancement articulated in the Delaware General Corporation Law, which many companies, including Goldman, use as a model for their advancement and indemnification provisions. Under the DGCL, a corporation may indemnify any person who is a party to litigation because he or she "is or was a director, officer, employee or agent of the corporation." Any employee may be indemnified if he or she is "successful" in the proceeding and acted in good faith with a reasonable belief that his or her conduct was lawful. Advance payment of legal expenses, however, are available only to an "officer or director of the corporation." As a condition of advancement, the officer or director must agree to repay the fees to the corporation if he or she is not ultimately entitled to indemnification—for example, if unsuccessful in the litigation. In light of the repayment requirement, the DGCL calls for liberal application of its advancement provision—a principle the court relied upon in finding in favor of Aleynikov.
The court's ruling has important implications, and highlights the necessity of careful drafting of corporate bylaws. As the court noted, if clauses are ambiguous, they are likely to be interpreted against the corporation and may lead to unanticipated results. Goldman's situation is an excellent example, as it now has been ordered to advance legal fees for the defense of a programmer charged with a crime victimizing the investment bank. Of course, if Aleynikov is ultimately convicted, it would be difficult for him to succeed with his claim for indemnification. Nonetheless, Goldman's ability to reclaim the advancement will depend upon Aleynikov's financial security. Indeed, the risk of defaulting on repayment of legal fees has led some corporations to require officers to meet financial standards or to post a bond in order to trigger the corporation's advancement obligations. In Reddy v. Electronic Data Systems, No. CIV.A. 19467 (Del. Ch. Jun. 18, 2002), the court held that a corporation may condition "advancement rights on an undertaking, proof of an ability to repay, or even the posting of a secured bond."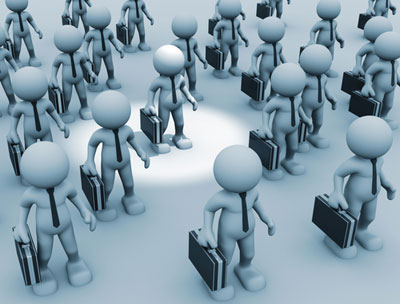 A larger issue for Goldman is the possibility that its army of vice presidents may be entitled to advancement. According to Goldman, the title "vice president" is ubiquitous in the financial industry, and is used to label employees as mid-level managers with more responsibility than entry-level associates but less than senior managers. Indeed, Goldman pointed out that there are thousands of vice presidents (as many as 37.5 percent of its nearly 35,000 employees) working at the company. Following the ruling against Goldman, it is unclear whether each of its approximately 13,000 vice presidents may now have a potential right to advancement of legal fees. Notably, Goldman's use of the title is not unique in the financial industry, where vice presidents are common and the label is a form of recognition rather than a symbol of managerial authority. For example, Merrill Lynch was infamous in the 1990s for having six distinct levels of vice presidents, ranging from "assistant vice president" to "senior executive vice president."
Fortunately, the right to advancement or indemnification generally does not vest until the corporation's obligations are actually triggered, as the court held in Schoon v. Troy, 948 A.2d 1157 (Del. Ch. Mar. 28, 2008). Therefore, a corporation is free to amend its bylaws to clarify or limit the circumstances where the corporation is obligated to advance legal expenses. Although Goldman is bound by its current bylaws as it relates to Aleynikov's claims, it is free to redraft those provisions to prevent similar claims or ambiguities in the future. The recent ruling by the New Jersey federal court should serve as a strong reminder to corporations of the importance of reviewing their bylaws, particularly as their corporate structure becomes more complex, to ensure that their advancement and indemnification provisions are clear and will not expose the corporation to unexpected or illogical obligations in the future. A company never wants to be the victim of a crime and its own bylaws' advancement provisions.
Originally published in The Legal Intelligencer on December 4, 2013.