Interview with Jeff Friedman, Manager of Civic Innovation and Participation
City of Philadelphia – Mayor's Office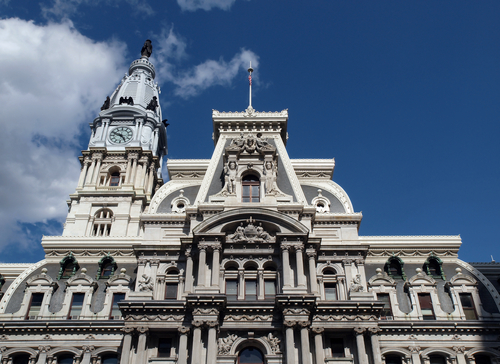 1. What is "Civic Innovation and Participation" for the City of Philadelphia? It's what the City and its partners are doing at the intersection of civic participation, technology and government innovation to cultivate a more open, participatory, and transparent local government.
2. Sounds utopian, give us an example. The City of Philadelphia is one of only four cities to be selected by Code for America for their inaugural, one-year Fellows program. Through a competitive application process, Code for America chose four cities that reflect a deep understanding of the potential that a citizen engagement web platform can deliver. The cities chosen for the first ever Code for America Fellows program cycle are Philadelphia, PA; Boston, MA; the District of Columbia; and Seattle, WA. Philadelphia was selected due to strong leadership, innovative concepts for more efficient, transparent and participatory web applications, and a willingness to invest in long-term change. The output of this nearly year-long project will be the creation of a powerful, interactive citizen engagement tool that will increase connectivity and the exchange of information between City government, residents, and visitors, and enable people to get things done in their communities.
3. Did you work for the City of Philadelphia right out of law school? Yes – I went directly to the Office of Fleet Management, the City's vehicle and equipment management agency for about four years.
4. Even though you have not practiced law, did going to law school help you in your career? Yes; the research, writing, and advocacy skills I learned in law school have been helpful throughout my career. Plus, the network of friends I made has been invaluable personally and professionally.
5. What are the most important skills in lawyers you work with? Understanding the business and working to complete transactions with speed and quality.
6. What are the most important traits of a good leader/manager? Servant leadership, respect and consideration of your peers and employees.
7. You've devoted your life to the City, why?
Philadelphia and its people have given me a beautiful life. I love giving back and being part of something that is much bigger than myself.
8. What is "OpenAccessPhilly" and how will it impact the public space? OpenAccessPhilly is the movement we've created at the intersection of civic participation, technology, and government innovation. OpenAccessPhilly is a set of related initiatives – undertaken by the City of Philadelphia and its partners – to enhance government innovation, civic participation, openness and transparency. If anybody wants more info, drop me a line at jeff.friedman@phila.gov or follow the movement on Twitter at @OpenAccessPHL.
9. What is your favorite thing about Philadelphia? Generally, that we are a growing city and becoming more dynamic every day. Specifically, I love that I have been able to create a great life for myself and family by selecting from the great menu of options that living in a big City like Philadelphia affords. I have a great job, live in a great neighborhood (East Falls), and my son goes to a fantastic elementary school.
10. What is next for you and Philadelphia? Keep doing work in the public space, working to make Philadelphia the best it can be.