By Hayes Hunt and Arthur Fritzinger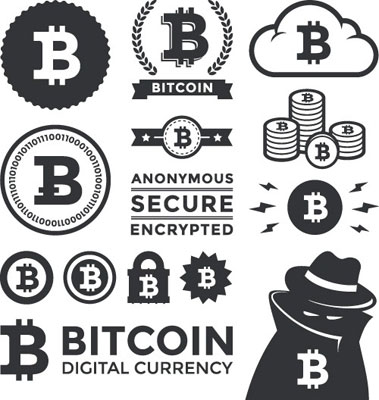 On July 31, as an act of protest against an order to share a trial court's award for the wrongful death of his son with others injured in the same traffic accident, an Illinois man decided to pony up the $150,000 in quarters. The 600,000 quarters were loaded into 150 bags, and an armored truck transported the four-ton payload from St. Louis to Marion, Ill. The bags were then divided equally, loaded onto two flatbed trucks and delivered to the law firms that represented the other victims in the wreck. Of course, not all cash transactions are this burdensome, but the example helps to explain why more payments are made without using bills or coins than ever before.
But even noncash payments have transaction costs, usually imposed by a bank or credit card company standing between the buyer and seller. One payment method is trying to change that by using technology to remove the intermediary—bitcoin. Bitcoins are a form of virtual currency that can be exchanged directly between computers or smartphones without the need for an intermediary. Bitcoins are still in their infancy, but courts and regulators are now beginning to understand the need to regulate the use of virtual currencies.
Today, bitcoins are used online to purchase a wide array of legitimate products and services. A criminal defense attorney in Texas has agreed to accept bitcoins as payment for his services. However, what has grabbed the attention of regulators is the popularity of bitcoins for purchasing contraband. On Silk Road, the Internet's largest black market, bitcoins were used to purchase illegal items including guns, drugs, medical supplies and even a murder-for-hire service. Earlier this month, the government seized Silk Road's servers, which had been used in connection with more than 1.2 million sales. It also arrested the alleged owner of Silk Road, Ross Ulbricht, and seized more than 600,000 bitcoins—more than one-twentieth of the total virtual currency's total circulation.
The government's seizure of Silk Road is just the latest example of the international community's attempts to deal with the emerging virtual currency. Those efforts are recent, and there remains significant uncertainty surrounding bitcoin's legal and regulatory status. In Germany, where bitcoin has been recognized as a "unit of account," they can be used for tax and trading in the country. On the other hand, in Thailand, their use has been banned altogether.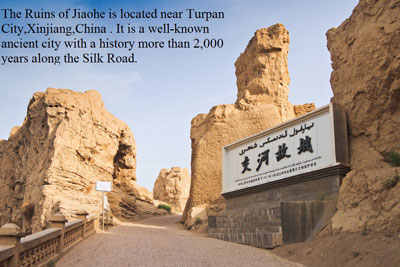 In the United States, the Department of Justice has stated it believes bitcoins are legal "in and of themselves" and "have known legitimate uses." Indeed, a federal judge recently declared bitcoins to be a "form of money" subject to regulation by the Securities and Exchange Commission, in Securities and Exchange Commission v. Shavers, Civ. No. 13-416 (E.D. Tex. Aug. 6, 2013). By allowing the SEC to proceed with its claim that the defendant was running a fraudulent bitcoin investment scheme, the court has implied that existing federal laws may be used to regulate bitcoins in certain contexts.
It remains unclear how the government will be able to shape its rules to address the unique characteristics and challenges presented by virtual currencies like bitcoin. In August, U.S. Sens. Tom Carper, D-Del., and Tom Coburn, R-Okla., sent letters to several executive agencies asking what policies and regulations could be used for overseeing bitcoins and similar "virtual currencies." The letters reflect that the investigation is in its beginning stages, and identify a pressing need to "understand and provide a sensible regulatory framework" for regulation of this new market.
In New York, home of the world's largest financial markets, the Department of Financial Services has also started to investigate the need for regulation of virtual currencies like bitcoin. In August, the department sent notices to certain stakeholders, including investors and venture capital firms, identifying a need to put "in place appropriate regulatory safeguards for virtual currencies" in order to "build greater confidence among consumers" and to "root out illegal activity."
Imposing rules on an international digital currency that has no central governing authority presents significant challenges. The use of virtual currencies is difficult to track. Most transactions are made anonymously over the Internet. Moreover, the international nature of virtual currencies raises concerns about divergent regulations among nations. These concerns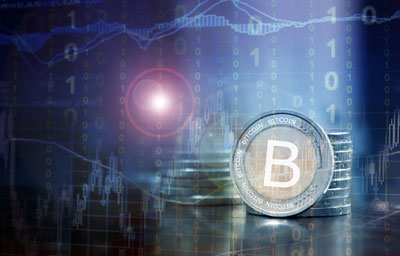 are particularly pressing because the difficulty of identifying where Internet transactions involving virtual currencies "take place" could readily lead to jurisdictional disputes.
In addition to regulatory and legal issues, bitcoin faces fundamental commercial problems. It is exceptionally volatile. Since the beginning of 2013, the price of a bitcoin has ranged from $13 to $266. Further, it has no intrinsic value, as it consists of nothing more than digital information. Its value is dependent on what someone else will pay for it. Compounding these problems is the fact that there are relatively few bitcoins. There are presently a little more than 11 million bitcoins in circulation, and that number is set to top out at 21 million around 2040.
Bitcoin is not the first attempt to leverage technology to limit transaction costs. Several retailers, like Starbucks and Dunkin' Donuts, have developed smartphone apps that customers can use to pay for merchandise. By preloading money onto the app in a single transaction, rather than processing each purchase separately, stores pay less in credit card fees. LevelUp, which is particularly popular in Philadelphia, allows customers to pay directly from their smartphones, charging their credit cards periodically rather than after each transaction. Square, which allows small businesses to accept credit card payments using a smartphone, takes advantage of its position as a handler of a high volume of transactions to negotiate lower credit card fees. Last week, Square released Square Cash, which allows people to send cash directly to other users with their smartphone free of charge.
Bitcoin distinguishes itself by trying to eliminate the middle man altogether. Bitcoins are a separate currency entirely; digital cash stored in an encrypted file on the user's computer or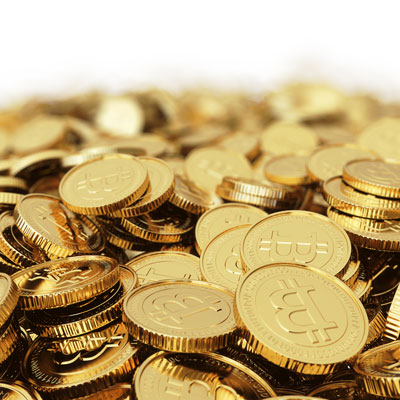 smartphone, and capable of being sent directly from the buyer to the seller. As with actual cash, transactions can be anonymous, and the seller knows immediately that he or she has been paid. There are no intermediaries, fees or concerns about the payment being fraudulent. However, the price of declaring itself independent from any existing currency or banking system has been the introduction of significant uncertainty and instability.
Despite these significant legal and commercial challenges, bitcoin might well be a glimpse into the future of electronic payment methods. An electronic form of cash, exchangeable directly between the customer and business and free of transaction fees, could provide the ease of electronic payments without the transaction fees. When that happens, the wallet may be next on the list of items replaced by today's smartphones. As is often the case, our legal and regulatory systems will have to adapt themselves to address the unique challenges presented by the public's widespread use of a new technology.
Oiginally published in The Legal Intelligencer on October 23, 2013.