By Hayes Hunt and Calli Varner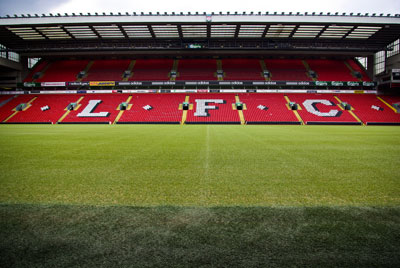 Last week, Liverpool striker Luis Suarez was suspended for 10 games for biting a Chelsea player during a globally broadcasted English Premier League game. You can watch Suarez's chomp in slow motion from just about every camera angle. Suarez issued a public apology and paid a fine, believed to be approximately two week's salary — approximately $350,000. British Prime Minister, David Cameron, stated that Suarez's conduct set "the most appalling example" to children.
This, unfortunately, is not the first instance of Suarez's aggression. In 2010, he was banned for 7 games when he bit PSV Eindhoven player, Otman Bakkal. As a result, he earned the nickname the "Cannibal of Ajax."
Unlike soccer, American football, hockey, and boxing are based on repeated physical assaults. These occurrences raise questions about the liability athletes face (or do not face) for acts of aggression taking place on the field during the game. Of course, when a player steps into that zone, he or she assumes certain risks — the risk of any loss, damage, or injury that may occur to him or her while on the playing field. The athlete also has given informed consent to any injuries that may occur — he or she has full knowledge of the risks associated with athletic competition and consents to those risks. Under these theories, it would seem as if athletes are protected from tort liability for incidents or injuries administered to an opponent. What happens, though, when the conduct at issue extends beyond aggressive competition and rises to the level of criminal conduct?
Here, Suarez's actions, if taking place off the field, would be deemed criminal. One cannot merely walk down the street and bite another individual without criminal sanctions or penalties. Suarez, however, was not charged criminally; he was merely suspended for a number of games,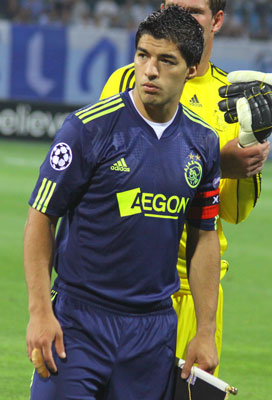 despite the fact that this is not his first offense. This incident, of course, brings up memories of the 1997 Tyson v. Holyfield fight, where Tyson bit off a portion of Holyfield's ear. Rather than face criminal penalties, Tyson was fined $3 million and his boxing license was temporarily revoked.
Evasion of criminal liability, however, is not always the norm. There are numerous incidents where the conduct of NHL hockey players has resulted in criminal charges. Most recently, Todd Bertuzzi of the Vancouver Canucks punched Steve Moore of the Colorado Avalanche in the back of the head, rendering Moore unconscious. Bertuzzi then fell on top of Moore, crushing him into the ice. Moore sustained numerous injuries, including fractured vertebrae and a concussion. In addition to fines and suspension, Bertuzzi was criminally charged with assault causing bodily harm and faced up to one and a half years in prison. Bertuzzi later pled guilty to the charge and was sentenced to 80 hours of community service and one year's probation.
The inconsistencies in these sanctions show that there are no "rules of the game" when it comes to criminal conduct on the playing field. What remains to be seen is how authorities will deal with such conduct in the future. Will government entities intervene and create legislation against criminal conduct in sports, or will it continue to be left to the governing body of each sport?