By Hayes Hunt and Jillian Thornton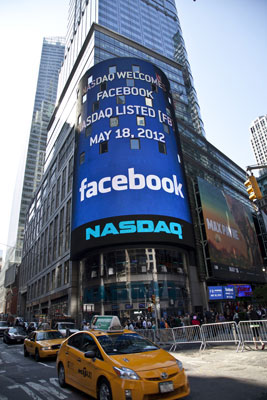 The amount of political rhetoric on Facebook is staggering. People are using Facebook to give you a "play-by-play" of what they think about the November presidential election.
Facebook has recently filed a brief in support of the argument that "liking" something on Facebook should be considered constitutionally protected free speech. U.S. District Judge Raymond Jackson ruled against plaintiffs in Bland v. Roberts, and held that "liking" a Facebook page does not constitute expressive speech. In Bland, the plaintiffs were employees of the local Sheriff. When the Sheriff was up for re-election, he discovered that certain employees were actively supporting his election opponent, in part because at least one of them had "liked" the opponent's Facebook page. After the Sheriff won the election, he fired the employees, and they sued him in his individual and official capacity for violating their First Amendment rights to freedom of speech.
The court granted the Sheriff's motion for summary judgment because, in his opinion, "liking" something on Facebook is not evidence of a "statement of support" and could not be considered an "actual statement" or "substantive." The court's ruling meant that it was not inappropriate for a government employer to fire a worker for Facebook activity.
The fired employees disagree by pointing out that "liking" a political candidate on Facebook is a form of verbal expression and/or symbolic expression similar to holding a campaign sign. They argue that expressing their political opinions through Facebook, and "liking" a candidate expresses a clear, substantive message of support. Doing so also announces to others that the user supports, approves, or enjoys the content being "liked." The ex-employees argue that even if "liking" is not pure speech, it is still constitutionally protected symbolic expression, similar to wearing an armband, refusing to salute the flag, or even burning it, all of which are protected forms of symbolic expression. "Liking" the candidate would be symbolic expression because the plaintiffs' clear intent was to convey a "particularized message" of political support, which other Facebook users would understand.
Facebook "likes" and concurred with these arguments, stating that, "Liking a Facebook Page (or other website) is core speech: it is a statement that will be viewed by a small group of Facebook Friends or by a vast community of online users."
We'll have to wait for the appellate court to determine whether Facebook's arguments are "liked."