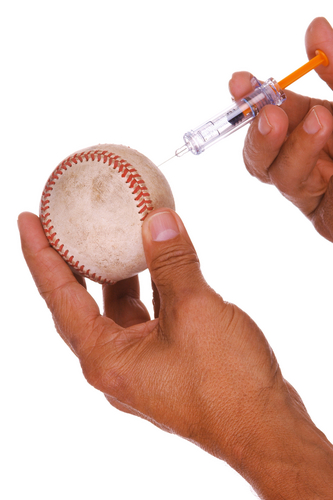 by: Hayes Hunt and Brian Kint
Federal prosecutors in Roger Clemens' perjury trial may have made a costly error after Andy Pettitte testified that he was "50-50" about a conversation he had with Clemens regarding his use of human growth hormone.
Under questioning from prosecutors, Pettitte testified that Clemens had told him he had used HGH. He later testified that he might have misunderstood Clemens, and Clemens actually might have said it was his wife who had used the substance. When asked on cross-examination if he was "50-50" that he had misunderstood Clemens, Pettitte replied, "I'd say that's fair."
In light of Pettitte's "50-50" comment, the defense moved to strike the portion of his testimony regarding his conversation with Clemens as insufficiently definitive – essentially that it is too uncertain to prove anything. Pettitte's testimony is relevant if (a) it has any tendency to make a fact more or less probable than it would be without the evidence; and (b) the fact is of consequence in determining the action. (FRE 401)
Here, the fact of consequence is Clemens' use of HGH. Therefore, the substance of the conversation would be relevant and admissible if Clemens had admitted that he used HGH himself, but irrelevant if he was talking about his wife's HGH use. In other words, relevance – and thus admissibility – turns on the fact of whose HGH use Clemens discussed with Pettitte.
Federal Rule of Evidence 104(b) provides that when the relevancy of evidence depends on whether a fact exists, sufficient proof must be introduced to support a finding that the fact does exist. When determining threshold evidentiary issues of this sort, courts apply a more likely than not standard. Pettitte's "50-50" testimony only makes it as likely as not that Clemens discussed his own HGH use. Therefore, it is not sufficient proof of the fact needed to make the testimony relevant and admissible.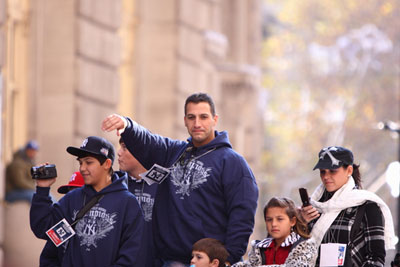 The prosecution's best hope may be to convince the court that Pettitte's statements on direct examination that Clemens had told him he used HGH were sufficient proof of the substance of the conversation to make his testimony admissible. Pettitte's subsequent uncertainty would go only to the weight of his testimony. Under this theory, the jury could consider the evidence and be free to believe or not believe Pettitte as it saw fit.
In any event, the prosecution could have easily addressed the situation to reverse or reduce the damage and avoid an evidentiary fight with the defense. As District Court Judge Walton explained, the prosecution needed only to ask Pettitte what was his current memory of his conversation with Clemens.
If Pettitte had responded that his current memory was that Clemens told him he had used HGH, then the damage is reversed. But what if Pettitte had said his current memory was that Clemens said his wife had used HGH? Luckily for the prosecution, Federal Rule of Evidence 607 allows a party to impeach its own witness. Here, the prosecution would have ready means to impeach, because Pettitte had stated under oath in a deposition for the U.S. House of Representatives Committee on Oversight and Government Reform, "I remember a conversation in 1999 where Roger [Clemens] told me that he had taken HGH." The prosecution could have used this inconsistent statement to impeach Pettitte's credibility had he stated that he believed Clemens had told him his wife had used HGH.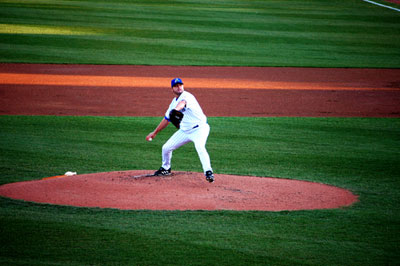 Of course, the prosecution could have dealt with Pettitte's misgivings and addressed them on direct examination. A simple question about Pettitte's current memory prefaced with a statement such as, "I understand you are trying to remember a conversation that occurred 12 or 13 years ago, but . . ." would have reduced the adverse impact of cross examination while building the prosecution's credibility with the jury.
Instead, the prosecution is left with the prospect of an adverse ruling turning this trial into a whole new ballgame.
Update From the Sidebar: Judge Walton has ruled that Pettitte's testimony can stand, despite its uncertainty. This ruling means that the jury can infer what it may from Pettitte's testimony. Of course, Pettitte's "50-50" comment could lead the jury to infer that Pettitte misremembered the conversation and Clemens never made the HGH comment. On the other hand, the jury could infer that Clemens indeed told Pettitte the he used HGH. Leaving that second path of inference open could wind up being an important victory for the prosecution.