By Benjamin E. Zuckerman of Cozen O'Connor
Nothing is more boring than watching a witness testify on videotape. Especially after lunch. Jurors who don't nod off should be given prizes.
We live in an age of hyper-active movies, videos and TV shows. Jurors are conditioned to fast-paced action. Although trial videotapes don't involve eye-popping martial arts battles, they can certainly be more interesting than they generally are. You can produce a good videotape by exercising your inner Steven Spielberg.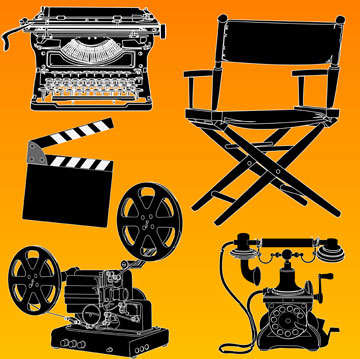 You first need to consider the deposition background. Too often witnesses are videotaped against boring monochromatic walls having no visual interest. You can do better. Use a library stocked with books as the background. If your law office doesn't have one, you can easily find one. Consider a nicely furnished office with diplomas, artwork or other interesting items displayed behind the witness. Your videotape can take place wherever you choose, so think about where it can be done most effectively.
Next, consider what the witness should wear. Doctors often are videotaped wearing white lab coats. Perhaps your doctor should wear a shirt and tie without a jacket so that he seems less condescending and more caring. Do you want to project your witness a hard working salt-of-the-earth kind of guy? Have him wear a flannel or denim work shirt. If your client is an executive with an unpopular corporate defendant humanize him. Forget the dark business suit. Have him wear something casual and warm. You get the idea.
The deposition itself should avoid the single camera stationary head shot pitfall. Work with the videographer beforehand. Have the camera zoom in on the witness at appropriate moments. Pan across to exhibits, models or demonstrations and then zoom in on them as the witness discusses them. Use exhibits large enough to be seen clearly on camera.
Avoid off-the-record interruptions as much as possible. Nothing is worse than a constant stream of "Going off the record at 1:32" and "We are back on the record at 1:34" off-camera pronouncements. If your witness is going to refer to an exhibit, keep the camera rolling while she places it in view, walks to the easel where it is displayed, or otherwise prepares to talk about it. Avoid jumpy interruptions when objections are voiced. Have them remain on the video and audio record. If the witness was actually testifying in court the jurors would hear counsel's objections and responses, so there's no reason they shouldn't hear them on the video. Keeping the camera rolling has the added benefit of revealing your opponent's obstreperous conduct. If necessary, ask for a ruling from the court on objections before trial and then have the video edited as smoothly as possible.
You may not win an Oscar, but if you produce quality videos for trial you have a bettter chance to win your case.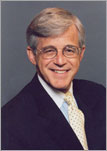 Benjamin E. Zuckerman is of counsel in Cozen O'Connor's General Litigation Department. He concentrates his practice in the areas of commercial and general litigation, including a broad range of civil matters.