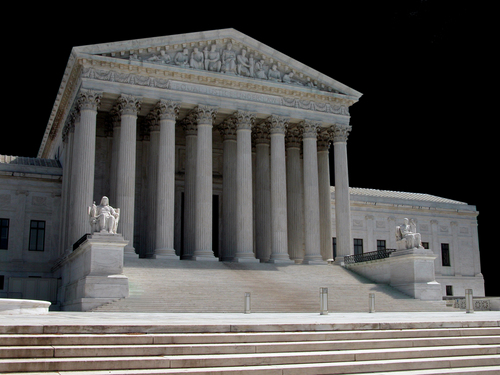 Contributed by Thomas Wilkinson, Jr. and Issa Mikel
In Commonwealth of Pennsylvania v. Harris, No. 8 EAP 20098 (Pa. 2011) (McCaffrey, J.), the Pennsylvania Supreme Court reaffirmed its prior rule that orders overruling claims of privilege are immediately appealable as of right under Pennsylvania law, rejecting a recent U.S. Supreme Court opinion to the contrary.
Francis Harris was found guilty of first-degree murder and sentenced to death for the killing of a witness who was scheduled to testify against him in a trial on aggravated assault charges. After affirmance of the sentence, Harris filed a petition under Pennsylvania's Post Conviction Relief Act. He argued that his attorney in the criminal trial had ineffectively introduced the testimony of a psychologist hired to testify at the sentencing hearing about past psychological trauma suffered by Harris.
The Lackawanna County Court of Common Pleas ruled that Harris had waived privilege as to the psychologist's testimony and granted the Commonwealth's request to subpoena the psychologist as well as retain him as an expert witness. Harris appealed to the Pennsylvania Supreme Court. The Supreme Court, affirmed in part and reversed in part, holding that the Commonwealth could subpoena the psychologist to testify to the extent Harris had waived any privilege, but that the Commonwealth could not retain him as an expert.
Significantly for trial attorneys and litigants alike, the Court affirmed its earlier ruling in Ben v. Schwartz, 729 A.2d 547 (Pa. 1999), that orders overruling claims of privilege were immediately appealable as of right. In Ben v. Schwartz, the Court had applied Pennsylvania Rule of Civil Procedure 313(b) to find that orders overruling claims of privilege met the three-pronged test to qualify for interlocutory appeal as collateral orders.
But in 2009, the United States Supreme Court decided Mohawk Industries, Inc. v. Carpenter, 130 S. Ct. 599 (U.S. 2009), the first opinion authored by Justice Sotomayor. In Mohawk, the Court refused to allow interlocutory appeals of privilege rulings in the federal courts, holding that under the collateral order doctrine enunciated in Cohen v. Beneficial Industrial Loan Corp., 337 U.S. 541 (1949), such appeals were not "effectively unreviewable." The Mohawk Court ruled that "postjudgment appeals generally suffice to protect the rights of litigants and assure the vitality of the attorney-client privilege," and that "Section 1292(b) appeals, mandamus, and appeals from contempt citations facilitate immediate review of some of the more consequential attorney-client privilege rulings."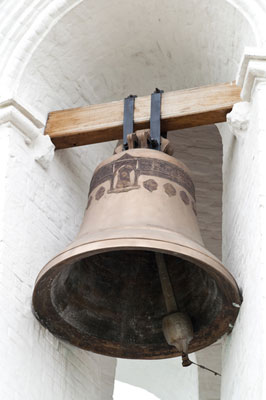 In Harris, the Pennsylvania Supreme Court rejected Mohawk's reasoning that postjudgment appeals were sufficient to vindicate claims of privilege and would instead inhibit clients from having frank discussions with counsel. As the Court stated, "[o]nce putatively privileged material is in the open, the bell has been rung, and cannot be unrung by a later appeal."
The Harris Court also rejected the notion that the alternative methods of obtaining review of orders rejecting claims of privilege were adequate in the normal course. The Court stated that "the alternate methods for obtaining interlocutory review that the United States Supreme Court noted are either insufficient to preserve the vitality of privileges, or are not available in Pennsylvania law." As for interlocutory appeals by permission, "[i]t is foreseeable that in some cases, the privilege claim will be thought insufficiently 'controlling' or persuasive to justify an immediate appeal, or that an immediate appeal of what is ordinarily a discovery order will not hasten the end of the case." Regardless, the Court argued that without immediate appeal as of right, "the frank discussions that privileges are meant to protect will be chilled." As regards mandamus, the Court noted that it is "generally not available in Pennsylvania law as a vehicle for obtaining appellate review."
Finally, the Court rejected the notion that disobeying a disclosure order and appealing any contempt sanctions sufficed to protect a claim of privilege. "That method would require parties to expose themselves to the full range of sanctions from fines to imprisonment," which are "too likely to coerce parties unfairly into abandoning meritorious claims of privilege to adequately serve the ultimate aim of any privilege – unfettered disclosures in particular circumstances."
In a concurring opinion, Justice Saylor wrote that "I previously expressed my own preference that discovery orders requiring production of assertedly privileged material generally should follow the permissive appeals route," but that he nevertheless "supported the application of the collateral order doctrine based on Pennsylvania precedent."
Thomas G. Wilkinson, Jr. is a member of Cozen O'Connor's Commercial Litigation Practice Group and heads the firm's alternative dispute resolution practice. He concentrates his practice in business litigation, business torts, complex insurance coverage, and professional responsibility matters.
Issa Mikel is an associate in the firm's Commercial Litigation Department.