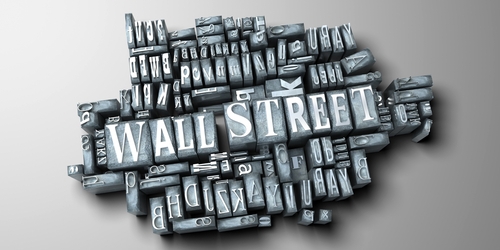 Last week during the insider-trading trial of Raj Rajaratnam, the defense called Rick Schutte, Galleon's former president of U.S. operations. Chad Bray of the Wall Street Journal wrote an informative article "Questions Over Defense Move: A Witness for Rajaratnam Stands to Gain by Managing the Suspect's Money" which discussed Schutte's trial testimony. Schutte testified that Rajaratnam and his family invested approximately $25 million in Schutte's investment fund, which has approximately $35 million in assets under management, making the Rajaratnam family contribution roughly 70% of the total assets. $15 million was invested by the Rajaratnam family 8 weeks before trial. Schutte admitted he may earn an annual fee of $500,000 for managing the money. There is nothing illegal about the investment relationship, it is just curious that the jury first heard about it during the prosecutor's cross examination.
Typically, you want to volunteer the weaknesses of your case during direct examination.
Asking your witness about obvious credibility issues will declaw the anticipated cross examination. FRE 607. Timing is important. Before you can deal your witness's credibility you must first establish your witness is credible. The jury needs to hear about your witness's personal and professional background, the facts and reasons the witness is offering testimony and how the witness relates to the case. As the jurors are hearing from this witness for the first time, they are evaluating the witness and your witness must develop credibility through your direct examination.
During your examination but neither at the beginning nor the end, you need to let the witness and the jury know you will be asking questions about bias. You do this by headlining and letting the jury know you are moving to another chapter of the direct exam entitled – "I want to talk about your financial relationship with Mr. Client". By that point, the jury is willing to listen to your witness's facts and explanation of the relationship.
The fact finder cannot forgive your witness without a proper foundation of credibility. Ask your witness some hard questions about the obvious credibility issues. If you do, you dull the effect of cross examination since the jury will just think your adversary is revisiting a subject that has already been fully explained. Hopefully, they'll be yawning on cross from boredom.
On redirect, Schutte testified that Rajaratnam was not a friend and the two men did not golf or dine together. He also told the jury that he was hired as a consultant by Galleon after the defendant's arrest and earned $2,000,000 for his work. He explained that the 2 million he received for 11 months of consulting was "substantially less" than his average compensation. I hope Schutte fully explained why 2 million was such a discounted wage. As expected, Schutte testified he was not offered anything in exchange for his testimony. All those obvious areas of inquiry should have been dealt with on direct examination.
An advocate needs credibility with the jury throughout trial; an advocate's credibility can flow to her client. Allowing your adversary to challenge your witness on a point easily addressed on direct exam can damage that credibility. The jury may believe you, your witness and your client are not credible.